At Arizona Athletics, we believe that the true mission of our athletics department is the holistic development of our student-athletes.
We also believe the success of our student-athletes, as well as our overall departmental success, is synergistic with the environment we create. Our mission is to build academic, athletic and life champions.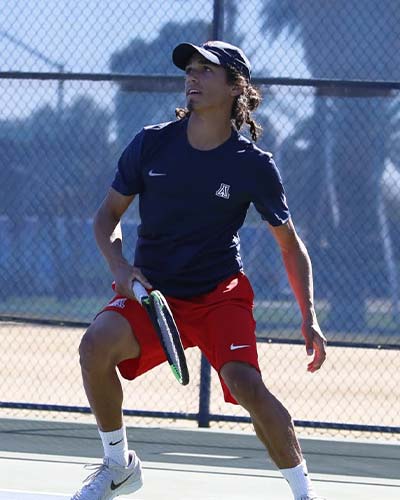 Carlos Hassey
Men's Tennis
---
"Our donors mean a lot to our team. It motivates us to be better on and off the court because it means that people are noticing what we are trying to accomplish. Our goals are big and the support that the donors show to us just really means a lot and we are grateful to have them."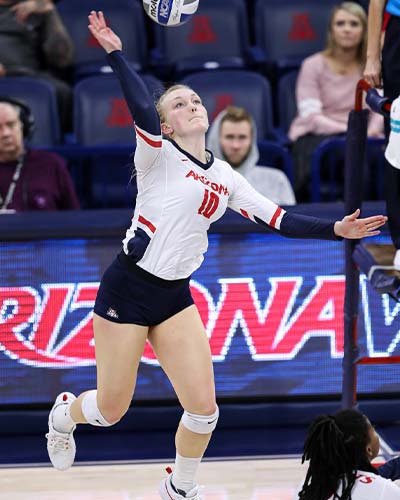 Paige Whipple
Volleyball
---
"I can't thank the Wildcat Club enough for everything they do for the student-athletes here at Arizona. From the day I stepped on campus I have noticed an effort to constantly improve our experience and it really shows. We are all so grateful for our incredible donors that make an impact on so many lives."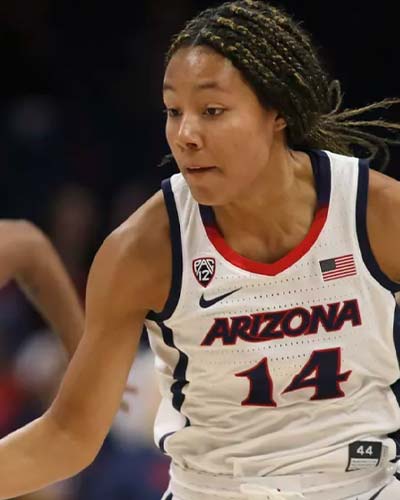 Sam Thomas
Women's Basketball
---
"Our donors and the Wildcat Club are a huge part of our family and they help us accomplish major milestones for this program. We are truly grateful for their support and generosity. They are the best sixth man in the country and we are lucky to have them."
Annual Academic Cost for a Student-Athlete
---