As a result of the support of our 10,000+ Wildcat Club members, Arizona student-athletes are able to achieve excellence both in competition and in the classroom.
Approximately 32% of Arizona Athletics' annual budget is raised through private donations. When you join the Wildcat Club, you are directly supporting the success of 500 student-athletes.
View Annual Report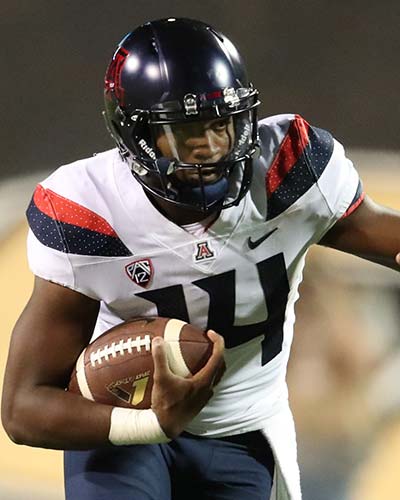 Khalil Tate
Football
---
"I am very thankful for the support of Wildcat Club members. It definitely helps us as a program, and we all know we are lucky to have the Wildcat Club on our side."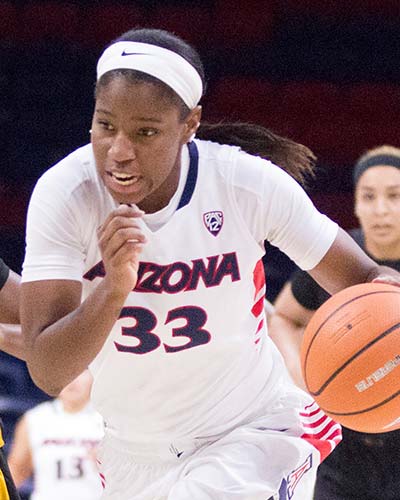 JaLea Bennet
Women's Basketball
---
"Our donors mean the world to our program. Their support is appreciated so much because it keeps us going on the court and in the classroom."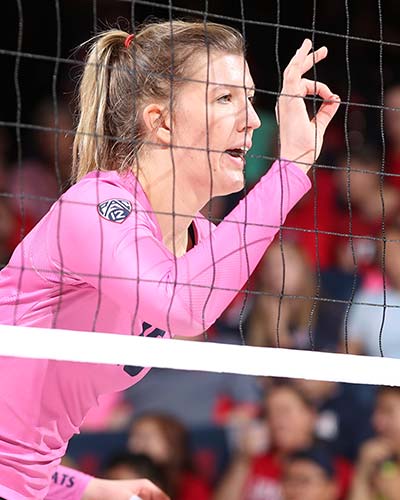 McKenzie Jacobson
Volleyball
---
"Being an Arizona student-athlete means representing the Block A each day. It means living the Wildcat Way for life! Thank you for all you do to make this possible for me and my teammates. Bear Down!"
ANNUAL ACADEMIC COST FOR A STUDENT-ATHLETE
The University of Arizona Department of Intercollegiate Athletics (ICA) considers athletics to be an integral part of the University community and thus follows the University of Arizona's overall institutional mission.
A commitment to excellence in athletics implies that ICA will provide exemplary leadership, appropriate facilities and support services to allow its student-athletes to compete at the highest level of intercollegiate competition, while providing assistance towards educational and academic progress objectives.
The Wildcat Club is a leading resource for allowing Arizona Athletics to accomplish this mission. Through the support of members and donors, the Wildcat Club provides financial support needed for scholarships, state-of-the-art facilities, equipment, team travel and all the other tools that help our student-athletes succeed on and off the playing surface.