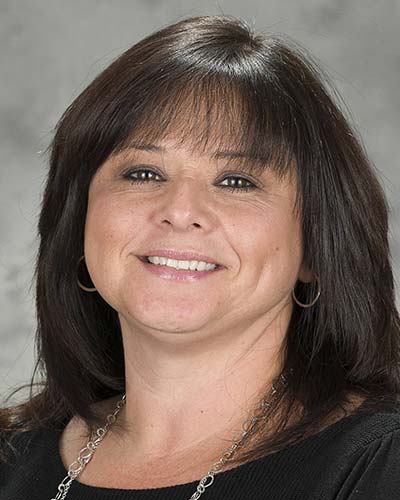 Gina Perri
Manager, Accounts Payable/Receivable Ops
More about Gina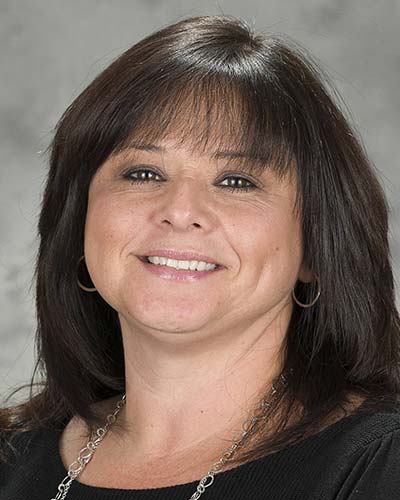 Gina Perri
---
Manager, Accounts Payable/Receivable Ops
A native Tucsonan and lifelong Wildcat fan, Gina joined the University of Arizona Athletics Department in 1992. Gina works in the Wildcat Club, coordinating the processing of the Capital Campaign and major gifts. She also supports the Marketing unit as an administrative assistant.
Gina's husband, Stephen, is a high school English teacher. Her daughter, Marina, is a Dedicated Recovery Coach with C.O.D.A.C. Both are proud Arizona alums.
Tom Theodorakis
Associate Athletics Director, Development
More about Tom
Tom Theodorakis
---
Associate Athletics Director, Development
Tom "Theo" Theodorakis is an ambitious, passionate, process-driven leader with over fourteen years of college athletics experience at the Division 1 level as an administrator, coach, and national champion student-athlete. Theo serves as the Associate Athletics Director for Development and as a sport administrator. He brings extensive experience in leadership roles in administration, development, marketing, sales, events and public relations.
Theo was previously at the University of California, Los Angeles (UCLA), where he served as the Associate Athletics Director for External Affairs and supervised the day-to-day operations of the development office, which yielded over $38M in annual support for UCLA Athletics in 2015 – the second highest total in the history of the University. Theo was an integral part of an accomplished staff that produced exponential growth in Westwood with the groundbreaking of two comprehensive training centers, the $75 million Wasserman Football Center and the $35 million Mo Ostin Basketball Center.
Prior to UCLA, Theo spent five years at the University of Arizona and was an important part of two major capital campaigns undertaken by Arizona Athletics, the state-of-art $72 million Lowell-Stevens Football Facility and the $30 million Phase 1 of the McKale Center Renovation Project – also serving as the Pac-12 conference representative for NACDA. Prior to Arizona, Theo had the distinct honor to work in the Marketing and Development office at the United States Air Force Academy charged with revenue generation for all Falcon Athletics programs and assisting with the initial plans for the $18 million Holaday Athletic Center - the largest privately funded capital project in the Academy's history. Theo also served as a volunteer coach on the men's lacrosse team.
A native of Stony Brook, NY, Theo earned a bachelor's degree and was a national champion student-athlete from Syracuse University and earned a master's degree from the University of Northern Colorado. Theo is also a graduate of the Sports Management Institute (SMI) Executive Program and attended instruction at the University of Michigan Ross School of Business and the University of Texas McCombs School of Business. He is currently pursuing his Doctorate in Education Leadership at the University of Arizona and is the recipient of the Distinguished Leadership Fellowship award.
Carter Young
Assistant Director of Development Operations & Benefits Fulfillment
More about Carter
Carter Young
---
Assistant Director of Development Operations & Benefits Fulfillment
Carter Young joined the University of Arizona Athletic Department in December 2018 as the Coordinator of Development Operations & Benefits Fulfillment. His responsibilities include working with parking initiatives for The Wildcat Club and assisting the annual giving team.
Prior to joining Arizona Athletics, Carter worked for the University of Central Florida, where he was a Graduate Assistant in their Championship Resources Department. While at UCF he obtained his Master's in Business Administration and Master's in Sports Business Management. Carter is originally from Salt Lake City and attended the University of Utah, obtaining his Bachelor's degree in Business Management, while working as an intern in Utah's Athletic Marketing Department.
Wildcat Club Interns
Tony Allard
Sam Erickson
Hank Sherman